< Back to News & Insights
FHA Home Repair Guidelines
November 22, 2019 — 4 min read
It's common among homebuyers to overlook the
benefits of government-insured loans.
Some borrowers aren't even aware of loan options outside of conventional products. From smaller down payment requirements and less-stringent rules about credit scores, there are plenty of benefits that come with FHA, USDA*, and VA (government-insured) loans. However, the loan process does look a little different, especially when looking at repair guidelines. Prior to 2004, sellers were sometimes wary of accepting offers from buyers who obtained an FHA loan. The FHA often required too many repairs to be made in order for the loan to close, and the seller ended up paying for the majority them. (Longer loan closing wait time + additional money toward repairs = not a fun experience for either party.) Thankfully, the FHA home repair guidelines have relaxed over the past 15 years, and sellers are more open to accepting offers from borrowers with this type of loan. If you think an FHA loan might be the best financial move for you, you should do two things:
Meet with a Mortgage Advisor to discuss your loan options.
Keep reading.
FHA vs Conventional Transactions
In conventional loan transactions, an appraiser will evaluate the property to determine its market value. FHA appraisal guidelines, on the other hand, include
detailed instructions for
inspecting the property.
These instructions require the appraiser to not only evaluate the home's value but to also require a
thorough inspection
to make sure the home will meet the HUD's minimum standards for health and safety. According to the
FHA Appraisal Guidelines for 2019,
the appraiser must complete the following steps,
at minimum
:
Visually inspect the property both inside and outside.
Take photos of the property to be included within the loan file. (The photos must show the sides, front and rear of the home, as well as any value-adding improvements such as a pool or patio.)
Photograph each comparable sale transaction that is being used to support the appraisal.
Obtain and provide a copy of a street map that shows the location of the property and each comparable sale used during the valuation.
Take photos that show the grade of the lot, if it's a proposed construction.
Who Makes the Repairs?
Depending on how the buyer's purchase offer is written will determine who must make the FHA required repairs. This is good news for sellers. The buyer's agent can specify a limit (or dollar cap) on the repairs, or the buyers might be free to do their own lender-required repairs with the seller's permission,
according to TheBalance.
On rare occasions, if the buyer switches from a conventional loan to an FHA loan mid-transaction, the seller might only go through with the purchase if the buyer agrees to make the repairs. It all depends on the circumstance at hand. Your
Mortgage Advisor and Realtor
are great resources for questions regarding this process.
FHA Repairs that Must Be Completed (Prior to Closing)
So, just how strict are these rules and guidelines? Before you dismiss a potentially amazing house because of a few minor repair needs, check out this list. There may be a condition that the seller will be required to fix before the home is yours. The FHA Repair Guidelines for 2019 include,
but are not limited to
:
Peeling paint in the home (If the house was built before 1978, it could be a hazard.)
Unpainted downspouts and broken rain gutters
Rotting outbuilding in need of demolition
Exterior doors that don't properly open and close
Exposed wiring and uncovered junction boxes
Major plumbing issues and leaks
Inoperable HVAC systems
Leaky or defective roofs
Roofs with a life expectancy of fewer than three years
Active and visible pest infestation
Rotting windowsills, eaves, or support columns on a porch
Missing appliances that are usually sold with a home, such as a stove
Foundation or structural defects
Evidence of standing water in the crawl space
Inoperable kitchen appliances
Empty swimming pools, pools without working pumps, and abandoned pools with mosquito or fish
Leaning or broken fences
Do you still have questions about these guidelines? We're here to help. Contact a Mortgage Advisor today to learn more.
*Some state and county maximum loan amount restrictions may apply.
Categories
Archives
Recent Posts
Getting started >
You bring the dream. We'll bring the diagram.
There's a financing solution for just about every situation.
Let's go get it

What our clients say >
I felt like I was treated like family, great communication and helping me with any questions I had.
Testimonials

Getting started >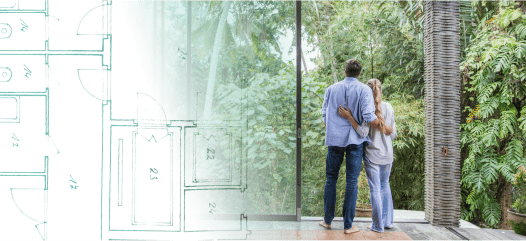 You bring the dream. We'll bring the diagram.
There's a financing solution for just about every situation.
Get started

Find an advisor >
Where does your sun shine? Find your local advisor.
Enter your city or state to see advisors near you.
Find advisor

Careers at PacRes>
We're growing. Grow with us.
Careers at PacRes reward excellence in mortgage banking.
Build a better tomorrow