< Back to News & Insights
Buy Down Your Rate or Increase Your Down Payment?
Robbie Thompson,
Mortgage Advisor
July 18, 2022 — 6 min read
If you're in the market for a mortgage, you have a lot of choices to make, and it's important to consider all of your options. If you want to reduce monthly mortgage payments, you may wonder if it makes more sense to buy down your rate or increase your down payment. Both costs will come out of pocket and are due upfront, and both can reduce your monthly mortgage payment; however, over a long period of time, they will impact your finances differently. Let's review the differences between points and a down payment and evaluate which option may be the best fit for your long-term financial goals.
How to Buy Down Rate with Discount Points
Discount points, or mortgage points, are a kind of prepaid interest that you pay in exchange for a lower rate and monthly payments; when you purchase points, you're "buying down" your mortgage rate. When you buy points, you're paying more upfront, but you're receiving a lower interest rate. This may be a good option if you know that you will keep your loan over a long period of time. Each discount point is equal to one percent of your loan amount; for instance, if you purchase one point on a $100,000 loan, it would equal $1,000, which is equivalent to one percent of the loan amount. Depending on your finances, you may be able to buy multiple points to buy down your rate even more.
It's important to note:
Buying points to get a lower interest rate
does not
result in increased home equity, and you will not get the value out of your points unless you stay in the home long enough to benefit from the reduced monthly payment. The points that are available for purchase will be listed on your
Loan Estimate
, along with total closing costs and estimated costs of taxes and insurance.
Increase Your Down Payment
Your
down payment
is the amount of money that you pay upfront toward the price of your new home. This number will be subtracted from your loan balance and represents the total equity that you have in the property. Depending on the loan program, you will be required to provide different amounts of cash upfront. PacRes offers several low and no down payment mortgage options, including:
FHA Loans: 3.5% down payment minimum
Conventional Loans (with PMI): 3% down payment minimum
VA Loans: 100% financing
USDA Loan*: 100% financing
Jumbo Loan: 15% down payment minimum for primary residence (with no PMI)
The more you increase your down payment, the less money you will have to borrow. This means that you could reduce your monthly payments if you use additional funds to bolster your down payment. If the home that you purchase does not lose value, you should be able to recoup your down payment when you sell the property.
Remember:
When you find a house that you want to make an offer on,
you won't need to provide the entire down payment upfront
; however, you may need to include an earnest money deposit.
Which Option is Better to Reduce Monthly Mortgage Payments?
Unfortunately, there's no straightforward answer--the correct call will depend on your unique finances and long-term financial goals. Unlike your down payment, there's no potential to get your money back when it comes to buying mortgage points--as a result, you'll want to ensure you're receiving other benefits if you decide to buy down your interest rate instead of choosing to increase your down payment. Potential benefits include:
Lower monthly payments and additional cash flow for future years
A reduced debt-to-income ratio (DTI)
Potential tax benefits from the funds you put towards points
In general, if you have the cash on hand and you're planning to stay in your home for a long time, buying down your rate is worth considering.
However, not everyone will choose to purchase points upfront because of the option to refinance down the road.
How to Calculate Your Break-Even Point
To figure out how long it will take to recoup the costs of buying points, you can
divide the cost of the points
by how much you save on your monthly payment. The answer will indicate the length of time it will take for your monthly payment savings to equal the cost of your purchased points. Remember that the interest rate reduction you receive in exchange for buying points will vary depending on the market. Here are some additional questions to ask as you explore your options:
What are the potential tax impacts?
Paying points may give you a deduction today, and that might be more valuable than interest savings in the future.
Will you be able to refinance at a preferable rate in the near future?
Look at current market interest rates and evaluate whether or not you expect them to rise, fall, or stay the same. Likewise, if your credit score or income improves, you may qualify for a better mortgage.
What are alternative uses?
Weigh your options to decide if you should do something with the money besides putting it toward your house.
Other Considerations
The idea of a lower interest rate is appealing, but taking money away from your down payment could leave you with mortgage insurance and/or a bigger monthly payment than you would like. Before deciding one way or the other, run the number for yourself and make sure that you understand your long-term financial goals. You should also make sure you understand the ins and outs of your loan before you commit to buying down your rate or putting it toward your down payment. In general, points put toward an adjustable-rate mortgage (ARM) will provide a discount on the loan's interest
only during the initial fixed-rate period
. If you can't reach your break-even point before this period ends, buying down your rate may not be worth your time or money.
Ready to become a homeowner? If you have questions about your loan or how to reduce monthly mortgage payments, contact your local Mortgage Advisor today, or check out additional resources on our blog.
*Some state and county maximum loan amount restrictions may apply. Pacific Residential Mortgage, LLC, NMLS-1477. Equal housing lender. Credit on approval. Terms are subject to change without notice. Not a commitment to lend.
Categories
Archives
Recent Posts
Getting started >
You bring the dream. We'll bring the diagram.
There's a financing solution for just about every situation.
Let's go get it

What our clients say >
I felt like I was treated like family, great communication and helping me with any questions I had.
Testimonials

Getting started >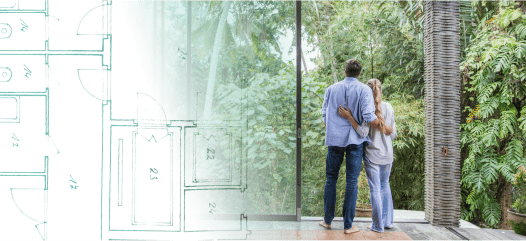 You bring the dream. We'll bring the diagram.
There's a financing solution for just about every situation.
Get started

Find an advisor >
Where does your sun shine? Find your local advisor.
Enter your city or state to see advisors near you.
Find advisor

Careers at PacRes>
We're growing. Grow with us.
Careers at PacRes reward excellence in mortgage banking.
Build a better tomorrow