< Back to News & Insights
Benefits of VA Loans
November 2, 2018 — 3 min read
VA Home Loans
These loans are for eligible service-members and veterans, and carry a number of benefits (such as no down payment) that make them far more appealing than conventional loans in most cases for those who qualify.
Benefits of a VA Loan
The biggest benefit of a VA loan, for many borrowers, is that there is no need for a down payment (the portion of the home purchase price which the buyer pays in cash and does not finance). There aren't many loan types that don't require a down payment, and VA is one of them. There is no need to pay
Private Mortgage Insurance
(PMI) or arrange for a
"piggyback" mortgage
to cover your down payment. Another significant benefit of a VA home loan is the competitive interest rate. Many times with a lower down payment, the interest rate will increase. But VA loans don't have that problem!
Made Possible by VA Guarantees
The zero-down payment and competitive interest rate benefits are made possible because
VA loans
are partially guaranteed and subsidized by the government. Government-backed loans protect lenders in the case that a borrower defaults on their home loan. In turn, we can provide lower interest rates to borrowers, thus allowing them to have a better homeownership experience. This also gives our veterans and service member's flexibility to purchase their dream home without worry of how to pay for it.
What Can You Do With a VA Loan?
Specifically, a VA home loan can help veterans:
Buy a home or residential condominium
Build a home
Repair, alter or improve a home
Refinance an existing home loan
Buy a manufactured home with or without a lot
Buy and improve a manufactured home lot
Add energy-efficient improvements to a home
Purchase and improve a home simultaneously with energy efficient improvements
Refinance an existing VA loan to reduce the interest rate
Refinance a manufactured home loan to acquire a lot
VA Loan Limits for 2018
If you want to purchase a home, condominium or manufactured home, the VA can guarantee up to the
conforming loan limit
of the total loan - with additional benefits such as no down payment and no private mortgage insurance (PMI). The limit varies each year and can be higher in
counties where the median home value is greater
. If you are considering refinancing an existing loan, VA offers you two options. You can either refinance to reduce your current interest rate (known as a "streamline loan" or "Interest Rate Reduction Refinancing Loan (IRRRL)" or you can take equity out (a "cash-out" loan). You can obtain a VA cash out loan for up to 100 percent of your home's value.
Do You Qualify?
For many, the choice of a VA loan over a conventional mortgage or paying rent to a landlord is a no-brainer. Fill out the form below, or
contact us to find out
if you qualify now - there are no obligations and you'll find out if a VA loan is right for your dream home.
Categories
Archives
Recent Posts
Getting started >
You bring the dream. We'll bring the diagram.
There's a financing solution for just about every situation.
Let's go get it

What our clients say >
I felt like I was treated like family, great communication and helping me with any questions I had.
Testimonials

Getting started >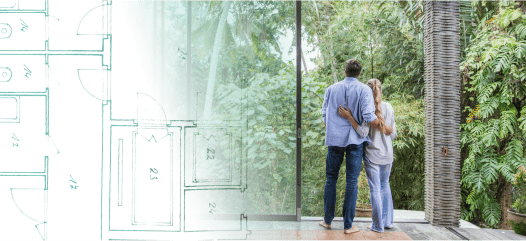 You bring the dream. We'll bring the diagram.
There's a financing solution for just about every situation.
Get started

Find an advisor >
Where does your sun shine? Find your local advisor.
Enter your city or state to see advisors near you.
Find advisor

Careers at PacRes>
We're growing. Grow with us.
Careers at PacRes reward excellence in mortgage banking.
Build a better tomorrow