< Back to News & Insights
Your Loan Timeline: From Offer Through Closing
April 15, 2019 — 6 min read
We understand that buying a home is one of the most important transactions of your life. We also understand that it has the potential to be one of the most complicated transactions in your life. For that reason, one of our primary goals is to simplify the process as much as possible. One of the first ways we simplify is to explain the overall timeline of the loan process, answering questions like, "how long does it take to get a Closing Disclosure (CD) in a home loan?".
You need an accurate loan timeline so that you can plan the rest of your everyday life during your loan process
. While the timeline will vary depending on the loan type, lender, and other outside factors, this should give you a general idea of each step of the loan process, as well as approximately how long it should take from start to finish.
Before the Timeline Starts: Pre-approval & Home Shopping
Before your official loan timeline begins, you should strongly consider obtaining a full pre-approval from your Mortgage Advisor. For more information on why a pre-approval is important, you can review
this post
. Once you have your pre-approval, you'll go home shopping. The home shopping process takes a variable amount of time. Timing depends on the number of homes available in your target market, and the amount of competition you have in the buying pool. For those reasons, we don't include home shopping in the timeline for closing your loan.
Make an Offer: Typically 1 Day
When you find the home you want to buy, your real estate agent will help you complete a purchase agreement. The agreement is several pages long, and outlines the terms of sale, which typically include the following items:
Sales price
Down payment amount
Closing date
Any items included in the sale such as appliances
Closing agent name
Requested amount of seller credit toward closing costs and prepaids, if any
Negotiate Offer: Approximately 1 to 3 Days
Most sellers receive multiple offers on their home, so it can take a few days to hear back if your offer was accepted.
The seller can accept, reject, or submit a seller's counter offer. A counter offer would contain their requested changes to the terms of the sale. If applicable, you can submit a buyer's counter offer. This process may go back and forth as many times as necessary until everyone has agreed on the terms and signs the contract.
Mortgage Application & Disclosures: Approximately 3 Days
Now that you have a signed sales agreement, your Mortgage Advisor will prepare your official loan application and disclosures. Your disclosures will include a
Loan Estimate
, which is an important document that lists out the closing costs, prepaids, interest rate, and monthly payment for your loan. You will review and sign your application and paperwork. Your Mortgage Advisor will then send your loan for approval (or updated approval if you were already pre-approved).
Home Inspection & Final Negotiations: Approximately 3-5 Days
Your home inspection appointment will take a few hours once it's scheduled. The schedule will depend on the home inspector's availability. If the home is currently occupied, the schedule will also depend on the owner's availability to allow the inspector inside. Once your inspection is complete and you've reviewed the results,
you'll usually have the opportunity to negotiate repairs with the seller
. This can take a few days to complete.
Appraisal: Approximately 1-2 Weeks, Timelines Vary Depending on Circumstances
Appraisal timelines tend to vary based on the location and the complexity of the assignment, as well as the time of year.
For example, an appraisal of a single-family owner-occupied dwelling in a metropolitan area will typically be a faster process than an appraisal of a three-unit rental home, or a home located in a rural location. The reason for the differences in timelines is the varying complexity for different types of appraisal reports. Appraisals for rental homes and homes with more than one unit require additional time. The appraiser must analyze rental trends in the market area in addition to the standard aspects of an appraisal report. Rural areas tend to be more difficult to appraise because the homes are usually spaced further apart. In addition to that, people in rural areas tend to move less frequently than those in suburban and urban areas. The combination of those factors tends to result in less available comparable sales for the appraiser to use in determining the value of the home. During busier times of year for real estate, it's common for appraisals to take a few extra days, simply due to an increase in the appraiser's workload.
Final Approval & Closing Disclosure Issued: Approximately 5 Days, Including a Mandatory 3 Day Cooling Off Period
How long does it take to get a
Closing Disclosure (CD)
in a home loan? Your appraisal and any loan conditions will go back through underwriting for a review and final sign off. Once you have your final approval from underwriting, you'll receive your CD. The CD is a recap of your final loan terms, closing costs, and prepaids. Upon receipt of the Closing Disclosure, you'll have a mandatory 3-day cooling-off period.
This cooling off period is your chance to review everything before you sign your final closing paperwork.
Sundays and Federal Holidays do not count toward the 3 days, so it could be more than 3 calendar days.
Closing/Recording: Typically 2 Days
At the conclusion of your 3-day cooling-off period, you'll have an appointment to sign your final loan documents. In most cases, you do not sign and fund on the same day. Typically you'll sign one day, and then the loan funds within the next few days after that. Once the loan funds, the documents get recorded at the county recorder's office, and the home is officially yours.
Approximate Overall Loan Timeline: 30 Days
In general, it should take about 30 days from accepted offer through the date your loan closes.
As a reminder, this is just a general timeline; the process can be faster or slower.
There may be circumstances that change your timeline. Make sure you discuss any concerns you have with your Mortgage Advisor throughout the process. We realize you have to schedule movers, pack your earthly possessions, and juggle other tasks to make your transaction smooth. For those reasons,
we'll do everything we can to make sure your loan closes on time
.
Do you have questions about how your mortgage timeline might look compared to the timeline we've listed above? To start a discussion about that, or any other home financing questions, fill out the form below or contact us today!
Categories
Archives
Recent Posts
Getting started >
You bring the dream. We'll bring the diagram.
There's a financing solution for just about every situation.
Let's go get it

What our clients say >
I felt like I was treated like family, great communication and helping me with any questions I had.
Testimonials

Getting started >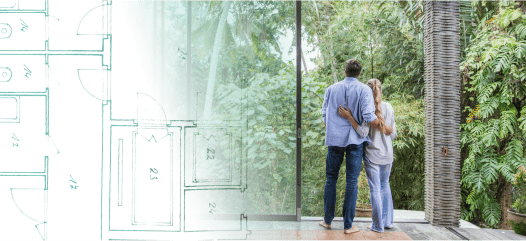 You bring the dream. We'll bring the diagram.
There's a financing solution for just about every situation.
Get started

Find an advisor >
Where does your sun shine? Find your local advisor.
Enter your city or state to see advisors near you.
Find advisor

Careers at PacRes>
We're growing. Grow with us.
Careers at PacRes reward excellence in mortgage banking.
Build a better tomorrow