< Back to News & Insights
8 Tips to Write a Convincing Offer
April 16, 2020 — 5 min read
Making an offer on a home is usually your chance to make a first impression on the seller. You don't want to throw out a random number and cross your fingers. Instead, the purpose behind your offer should be a clear statement that proves you know what is fair, competitive, and likely to result in a successful transaction moving forward.
1. Have A Solid Approval from a Lender
Obtaining an approval letter from a mortgage lender should be your first step in the homebuying process. Sellers want to know that their buyers are approved because they know that will lessen the chances of trouble or termination later into the transaction. We recommend working with your
Mortgage Advisor
to have your approval
in hand
before you start shopping for or making offers on houses.
2. Act Fast
A "normal" real estate market has a 6-month supply of homes listed for sale. In other words, if no new homes came on the market, the current amount of available homes for sale would last approximately six months. Typically, spring is the best time to sell a home because the market is overflowing with buyers who move quickly and will often pay more than asking price. If you find yourself in a
seller's market
,
you'll need to act fast. Mainly, you and your real estate agent must work together to write a solid offer as soon as you find the home you want.
3. Be Competitive, but Realistic on Price
Typically, when a seller receives an offer, the first thing they'll look at is the price. If you offer too low, you run the risk of insulting the seller. In a competitive market, you'll likely eliminate yourself from the consideration pool by submitting an offer that's too low. However, this doesn't mean you need to make an offer at or above asking price. Your offer just needs to be competitive, based on an analysis of the current market. Your real estate agent should be able to help provide you with some recent comparable sales in the neighborhood to determine the average price for the area.
4. Write an Offer
Once you've determined the price, your agent should draw up a written offer, also known as a purchase agreement, and submit it to the seller's agent. A written offer is taken more seriously than a verbal one. The offer will include all the terms and conditions of the transaction. Your offer should also include the information that you are approved and your mortgage lender's contact information. Often, you'll add a copy of an approval letter that your mortgage lender writes up for you. This information is not required as part of the offer, but it can strengthen the offer by proving you're well-prepared and serious about following through on the transaction.
5. Write a Letter to Accompany Your Offer
It's important to remember that even though this is a business transaction, the sellers are human beings. Consider writing a carefully thought out letter to accompany your offer. Tell the seller a little bit about yourself and your family. Outline specific features of the house or location that appeal to you. None of this is required,
but it might be the extra step that catches the seller's attention
and gets your offer considered over someone else's.
6. Consider a Higher Down Payment
Mortgages are available with low to no down payment. However, sellers might be more interested in seeing a higher down payment. A typical down payment ranges between 3-20%, depending on the market. If the market is particularly competitive, offers that have higher down payments are seen as more reliable due to less risk of the deal falling through because of financing. If you have the funds available to make a larger down payment, that can pull your offer to the top of the stack.
7. Consider Limiting Contingencies
In a competitive market, another way to make your offer stand out is to consider limiting the contingencies in your offer. Typical contingencies include a home inspection, sewer scope, radon testing, financing contingencies, etc. While many of these are for your protection, sometimes there are extra contingencies that may not be necessary. Carefully examine your financial situation and the risks involved before you remove a contingency. Ultimately, you should understand that
offers with fewer contingencies are considered more favorable.
8. Negotiate
In a competitive market, it's quite common for the seller to counter your offer. Typically, this would be to ask for a higher purchase price, a different closing date, or negotiate the seller credit toward closing costs. When this happens, the seller's agent will submit a counteroffer to your agent, listing out their desired changes. You then have the opportunity to accept, decline, or re-counter their offer. Each time changes are made, both buyer and seller have the option to accept, reject, or counter again. Once all parties agree to the terms, everyone signs the full agreement, including all the counteroffers.
Bottom Line When You Write an Offer
Regardless of how many houses you've bought,
having a
great real estate agent
on your side is a critical part of writing a successful offer. If you make sure your agent is an expert in their market, then your process should go smoothly.
Wondering if now is the right time to buy a home? Fill out the form below or contact us today!
Categories
Archives
Recent Posts
Getting started >
You bring the dream. We'll bring the diagram.
There's a financing solution for just about every situation.
Let's go get it

What our clients say >
I felt like I was treated like family, great communication and helping me with any questions I had.
Testimonials

Getting started >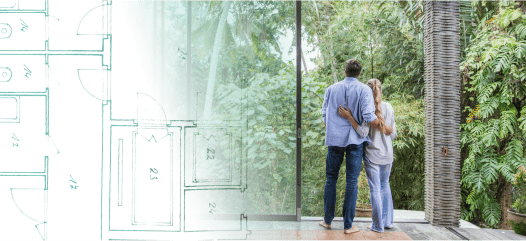 You bring the dream. We'll bring the diagram.
There's a financing solution for just about every situation.
Get started

Find an advisor >
Where does your sun shine? Find your local advisor.
Enter your city or state to see advisors near you.
Find advisor

Careers at PacRes>
We're growing. Grow with us.
Careers at PacRes reward excellence in mortgage banking.
Build a better tomorrow