< Back to News & Insights
3 Ways Women are Becoming a Dominant Force in Real Estate
March 6, 2023 — 8 min read

First comes love, then comes marriage … then comes a house and a dog and a white picket fence and a baby in a baby carriage? It doesn't quite roll off the tongue like it used to.
Households in the United States are changing, and that's not a bad thing—in fact, you may be surprised at who is making the biggest strides. Currently, and for the past several years, women have been one of the most ascendant homebuying groups in the U.S.
Women have shown they are motivated and determined to make their homeownership dreams come true. However, don't take our word for it—here are three ways women have become and are continuing to become a dominant force in the real estate market, and how PacRes Mortgage is uniquely positioned to help empower them along the way.
More Women Own Homes, Particularly Single Women
Generally, women are more educated and more highly paid than they have been over the past several decades. Additionally, women are increasingly getting married later or not at all, and in conjunction with less traditional gender roles, have significantly more purchase power now than 30 years ago. Currently, 73 percent of women indicate that buying a home is a top priority over marriage.
In fact, single women headed into 2021 accounted for approximately 15.7 percent of all home purchases in the U.S., a 15.3 percent increase over the same period the previous year. This same group saw a greater increase in home purchases compared to single men, with an 8.7% increase headed into 2021 compared to a 4.6% increase for single men.
Recently, the U.S. Census Bureau reported that in the 50 largest metropolitan areas in the country, single women own almost 1.6 million more homes than single men; among those metropolitan areas, there isn't a city where single men own more homes than single women, according to the bureau.
Women Now Head Roughly Half of all Households
In married households in previous decades, men were mainly considered the breadwinners and heads of the household; however, over the past 30 years, the marriage rate has decreased and more women have become heads of households.
In 1990, only 32.5 percent households were headed by women; over the past three decades, that number has increased 17 percentage points, and now, women head about half of all households. Even among married two-earner households, it's increasingly common to see women as the head, with the share of married households headed by single women increasing from 17.6 percent to 22.6 percent from 1990 to 2019, according to researchers.
In general, women carry the load of unpaid work within the home and spend more time caring for kids and performing household labor than men with similar demographic characteristics and parental status.
Women Have More Education & Earning Potential, But Not Enough
Over the past several decades, women have enjoyed more access to education and higher-paying jobs. This is expected to continue into future decades and will protect women's upward home buying activity and buying power. In fact, the government expects women to comprise 47.2 percent of the labor force by next year. Here are some other notable facts:
For the first time ever, there are more college-educated women in the workforce than college-educated men. The mixture of the jobs men and women hold, and the earnings differences among these occupations contribute to the overall earnings gap
In 1940, 3.8 percent of women held a college education; 2014 U.S. Census Bureau data reveals that 30.2 percent of women had a bachelor's degree or higher
Between 2000 and 2015, the percentage of married couples where the woman earns at least $30,000 more than the husband increased three percent
These facts show we're headed in the right direction, but there's still a lot more work that needs to be done. While women have been earning more college degrees than men since the 1980s, college-educated women only earn about 74 cents for every dollar men make, according to the census bureau.
How PacRes Mortgage Empowers Women at the Office, at Home, and Beyond
Melissa Stashin, president of PacRes Mortgage, built her company on a foundation of deep experience in the mortgage industry and a focus on building relationships and serving others; this is our guiding light and what sets us apart as a Top Employer for Women across the country.
Since 2004, when PacRes Mortgage was founded, Stashin has prioritized putting women in visible leadership positions—women like Venessa Eck, who started her mortgage career as a receptionist at a different lender years ago.
Eck, who had worked her way through high school as a full-time babysitter, didn't know much about home loans but knew she wanted to advance her career quickly.
"They told me I was cute enough to sit at the front desk," Eck, a teenager at the time, said. "I didn't know what the word 'mortgage' meant."
When PacRes Mortgage launched in 2004, Eck interviewed and decided to join. She knew she wanted to become a loan originator, and eventually, was given the opportunity to work and grow under a top producer.
"[PacRes Mortgage has] given me opportunities to flourish," Eck, now a sr. mortgage advisor, said. "If you come in and work hard … there's a lot of opportunity to be very successful."
Eck doesn't leave her leadership skills at the office, however—they're also an essential tool at home, and one she hopes to pass along to her kids.
"I have three daughters that I want to raise to be confident, strong women that can stand on their own two feet," Eck said. "I want them to have work ethic, that no matter what they choose in life—it doesn't always mean money—but what they do in life, I want them to feel fulfilled by working hard to get there."
Eck's experience as a career-minded woman and mother means she has a special place in her heart for single women who are aspiring to purchase a home.
"I have realtor partners that have referred women to me, specifically, because they knew that it would be a good fit, that I would be able to walk and guide them," Eck said. "When I have women that are coming to me that have never [purchased a home] on their own, it's scary for them—I'm able to help guide them in a way that they know that I'm a soft spot for them to land."
Dana Brown, regional manager of PacRes Mortgage in Northern Nevada, has worked in the mortgage industry for close to three decades. In that time, she says she has never encountered such strong and authentic female leadership in the mortgage industry as she has at PacRes Mortgage. What makes it even more impressive is they lead by placing their faith first and foremost.
"It's important to get down and dirty with your team, and for Melissa [Stashin], it's hundreds of people, and that's a lot to take on," Brown, who joined the team about a year ago, said. "But she does, and she specifically and personally reaches out because she genuinely cares; it's not a thing or feeling like she has to … it literally comes from her heart."
Stashin's heart for service has equipped Brown to help women homebuyers who may not be able to help themselves. In one instance of her career, Brown helped a client going through a divorce qualify for home financing without her ex-partner.
"She was able to get that loan on her own!" Brown said. "This built her self-esteem and confidence and reminded her of her own strength and self-worth as a woman."

Right now, women make up about 47% of the U.S. labor force, according to statistics from the U.S. Bureau of Labor; in financial industries, that number is slightly higher at approximately 53 percent. Currently, close to 60 percent of employees at PacRes Mortgage are female.
This is an intentional and ongoing act that starts with a conscious effort to identify and develop high-potential women—like Venessa Eck and Dana Brown—and give them the tools and resources they need to grow into leadership positions.
These acts are vital to our continued success. Everything we do is relationship-based, and if there is a lack of representation and opportunity in leadership, it hinders progress and stifles talent.
As we continue to empower women in our workplace and the communities we're apart of, we are helping to pave the way towards a more inclusive industry and world where women can thrive, share, and learn from one another instead of fighting for a seat at the table.
Categories
Archives
Recent Posts
Getting started >
You bring the dream. We'll bring the diagram.
There's a financing solution for just about every situation.
Let's go get it

What our clients say >
I felt like I was treated like family, great communication and helping me with any questions I had.
Testimonials

Getting started >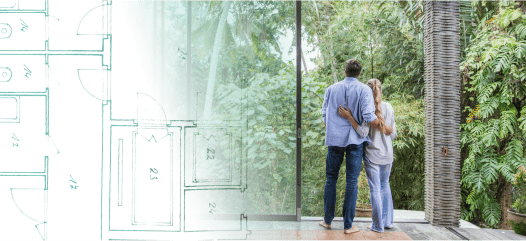 You bring the dream. We'll bring the diagram.
There's a financing solution for just about every situation.
Get started

Find an advisor >
Where does your sun shine? Find your local advisor.
Enter your city or state to see advisors near you.
Find advisor

Careers at PacRes>
We're growing. Grow with us.
Careers at PacRes reward excellence in mortgage banking.
Build a better tomorrow