< Back to News & Insights
What is a Closing Disclosure?
March 1, 2019 — 2 min read
Understanding Closing Disclosures
Your Closing Disclosure is critical to the mortgage and home-buying processes. A Closing Disclosure (CD) is a multi-page form that provides final details about the mortgage loan you have selected. Your lender must provide this Closing Disclosure at least three business days before you close on the mortgage loan.
What's on the Closing Disclosure?
The Closing Disclosure details the financial specifics involved with your mortgage. Your CD gives you all of the most pertinent information about your loan, so you know exactly what you're getting into before you arrive at the signing appointment. Your Closing disclosure includes:
Your final interest rate
Monthly mortgage payments
Total closing costs
Costs of taxes and insurance
Any potential future changes to the interest, such as an adjustable rate
Any applicable Prepayment penalties
A Closing Disclosure is your final comparison tool
All lenders are required to use a standard Closing Disclosure form with very clear language and layout, so you understand the implications of taking on a loan. The CD is formatted very similar to the Loan Estimate you received during your loan process. Page 3 of the CD has a comparison section at the top which specifically outlines any changes between your most recent Loan Estimate and the Closing Disclosure. The three-day window between the time you receive your Closing Disclosure and the time you sign your final paperwork is required by law. This allows you time to compare your final loan terms and costs to the estimated ones shown in the Loan Estimate you previously received. The three days also gives you time to ask the lender any questions before you go to the closing table.
If you have questions about Closing Disclosures, or about anything related to the home-buying process, fill out the form below, or contact us!
Did you miss the post about Loan Estimates? Click here!
For an in-depth explanation of the entire Closing Disclosure, the CFPB breaks it down in
this helpful resource
.
Categories
Archives
Recent Posts
Getting started >
You bring the dream. We'll bring the diagram.
There's a financing solution for just about every situation.
Let's go get it

What our clients say >
I felt like I was treated like family, great communication and helping me with any questions I had.
Testimonials

Getting started >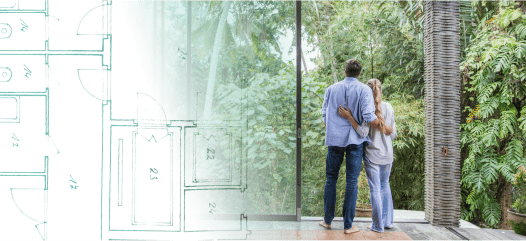 You bring the dream. We'll bring the diagram.
There's a financing solution for just about every situation.
Get started

Find an advisor >
Where does your sun shine? Find your local advisor.
Enter your city or state to see advisors near you.
Find advisor

Careers at PacRes>
We're growing. Grow with us.
Careers at PacRes reward excellence in mortgage banking.
Build a better tomorrow