< Back to News & Insights
Ultimate Guide to Conditional Approvals on Mortgages
Angel Quinonez,
Mortgage Advisor
June 7, 2021 — 4 min read
At the beginning of the mortgage application process, you may hear the term "conditional approval" and wonder what this means. What does it mean to be conditionally approved for a mortgage, and what should your next steps be? Find out with this simple guide.
What Does Conditional Loan Approval Mean?
A conditional loan approval is a status assigned to applications requiring clarification or missing information. It's neither an approval nor a denial, nor does it indicate whether you'll receive final approval or not.
After you apply for a mortgage, you'll go through a process called underwriting. Our mortgage underwriters will look at your entire mortgage application, including your paperwork, credit records and income documents. The underwriter then determines if they think they can approve the loan or not. If they think you'll meet the guidelines for approval, but they require more information or notice that a document is missing, they will then issue a conditional loan approval.
Conditional Loan Approval vs. Pre-approval
When first researching how to apply for a home loan, it's common for buyers to mistake the conditional approval process with the pre-approval process. Both involve submitting a lot of the same paperwork, after all. The main difference between the two is that pre-approval comes first. The information you submit during the pre-approval is reviewed by one of our Mortgage Advisors to give the PacRes lending team an idea if you qualify for a loan. However, this review occurs before the underwriting process and is not the same as the strict documentation review that our underwriting team conducts.
A conditional approval, on the other hand, comes after the pre-approval process when our underwriters have verified your information. Conditional approvals are generally stronger than pre-approval alone, as it's more likely that you'll be approved for the loan if it's known that you meet all the criteria. When purchasing a home, this kind of leverage makes it more likely that your offer will be accepted. Your offer is less likely to fall through due to lending issues, making a conditional approval more enticing to a seller.
What Happens after a Conditional Approval?
Once you've been offered a conditional approval, you'll want to submit the information the underwriter needs to finalize their decision. The items that they ask for are known as "conditions." These conditions can include:
Employment and income verification (including pay stubs)
Tax returns
Bank statements
Debt obligations (such as credit cards or student loan balances and payments)
Asset statements
Information about the purchase property (purchase price, appraisal, etc)
Additional loan paperwork to verify certain requirements for FHA, USDA or VA-backed loans
Once you get this information back to your Mortgage Advisor, our underwriters will complete their work on your application. If all goes well with the rest of the underwriting process, congratulations! You've been fully approved for your home loan. You can take your approval letter and move forward with the closing process. This is the best-possible outcome of a conditional approval.
There is another potential outcome to be aware of. As mentioned earlier, there is still a chance that your loan application will be denied after you submit all the required paperwork to resolve the conditions on your approval. This typically only happens if you do something like opening a new line of credit after submitting your application, or failing to meet our deadlines for submitting additional paperwork. Your application may also be denied if our underwriters cannot verify a crucial document, even after you meet all the conditions.
To increase your chances of approval, stay on top of deadlines, ask plenty of questions and be transparent about your financial situation. Being proactive and forthcoming is the best way to avoid any surprises in the mortgage application process.
How Long Does Conditional Approval Take?
The conditional approval process moves quickly. Much of the time, the process takes about a week or two to complete. The best way to speed up the process is to carefully complete all paperwork and submit additional documents promptly when asked. If you stay organized and communicative with your underwriter, you may be able to get your approval a few days faster.
Are you ready to start the conversation about homeownership? Get in touch with a local mortgage advisor today and find out what your options are.
Categories
Archives
Recent Posts
Getting started >
You bring the dream. We'll bring the diagram.
There's a financing solution for just about every situation.
Let's go get it

What our clients say >
I felt like I was treated like family, great communication and helping me with any questions I had.
Testimonials

Getting started >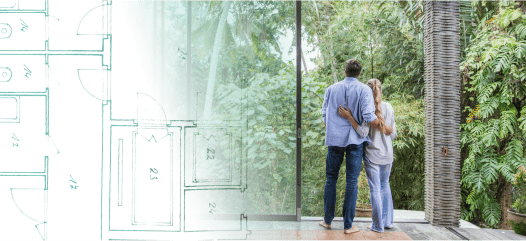 You bring the dream. We'll bring the diagram.
There's a financing solution for just about every situation.
Get started

Find an advisor >
Where does your sun shine? Find your local advisor.
Enter your city or state to see advisors near you.
Find advisor

Careers at PacRes>
We're growing. Grow with us.
Careers at PacRes reward excellence in mortgage banking.
Build a better tomorrow