< Back to News & Insights
Property Inspection Waiver
September 12, 2016 — 2 min read
PRM Now Offering the Property Inspection Waiver
In the midst of price hikes and slow turn times for appraisals, there are many buyers who will be happy to know that Pacific Residential Mortgage (PRM) offers the Fannie Mae Property Inspection Waiver (PIW). This means that if they are eligible, the buyer does not require an appraisal of the home. This is great news because as of now, appraisals are not only taking a very long time in many markets; they are also costing buyers a lot of money.
What is a PIW?
A PIW is an option from Fannie Mae which allows a buyer to waive the appraisal if the buyers fit Fannie Mae's criteria. The waiver is granted on a case by case basis and each transaction goes through Fannie Mae's Desktop Underwriter (automated underwriting) and automated valuation model (AVM). Lower risk homebuyers and properties can be granted a PIW.
Is there a charge associated with the PIW?
Yes, there is a small fee for a PIW for an eligible loan. This is a small price to pay for saving a lot of money and experiencing faster closing times.
Benefits of Getting a PIW
Speed - No appraisal means not having to wait weeks, in some cases months, for the complete appraisal.
Reduced costs - The PIW waiver fee is small in comparison to the price of an appraisal.
Eligible Transactions
Transactions with the following characteristics are eligible for a PIW consideration:
One-unit properties
Purchase money and limited cash-out refinance transactions
Primary residences, second homes, and investment properties
Loan-to-value must be 80% or less
The following transactions are NOT eligible for a PIW:
Two-to four-unit properties
Cash-out refinances
Condominiums
Leasehold properties
Cooperative units and manufactured homes
Construction and construction-to-permanent loans
If the home for sale is an REO or the last transaction on it was a foreclosure
While not every homebuyer will be eligible for the PIW, those who are will spend far less money and get into their home faster than before. And with fewer appraisals ordered, there will be fewer people vying for an appraiser's services and this could hopefully speed things up for folks that do need appraisals for their home loans.
As always, if you have any questions or concerns, please contact us. We would love to chat with you and help your clients into the home of their dreams.
Categories
Archives
Recent Posts
Getting started >
You bring the dream. We'll bring the diagram.
There's a financing solution for just about every situation.
Let's go get it

What our clients say >
I felt like I was treated like family, great communication and helping me with any questions I had.
Testimonials

Getting started >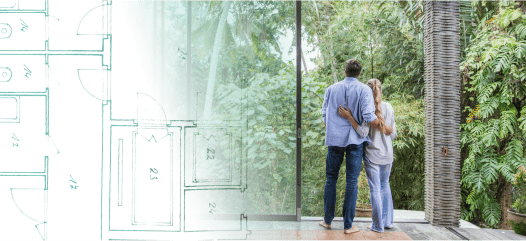 You bring the dream. We'll bring the diagram.
There's a financing solution for just about every situation.
Get started

Find an advisor >
Where does your sun shine? Find your local advisor.
Enter your city or state to see advisors near you.
Find advisor

Careers at PacRes>
We're growing. Grow with us.
Careers at PacRes reward excellence in mortgage banking.
Build a better tomorrow