< Back to News & Insights
The Piggyback Loan
January 22, 2018 — 4 min read
Sometimes 2 Loans are Better Than 1!
We like to provide options here! When other lenders are black & white, yes & no, we will work with our clients to find the best loan option suited for them; even when it might not be best for us. With the new conforming
loan limits taking effect in 2018
, clients have the ability to get a conforming loan for higher priced homes. Even though conforming loan limits are playing catch-up with the rising market, home prices in many markets are still appreciating, making it more expensive for potential buyers. One option we provide to make dream homes more attainable is a "Piggyback Loan".
What Is a Piggyback Loan?
A piggyback loan is actually two mortgage loans, used to solve a client's problem. The second mortgage is metaphorically "piggybacking" on the first; the two combine to make a loan equal to the amount the client wants to borrow. The client then brings in as little as 10% down payment. It's that simple! More often than not, the piggyback loan will be an 80/10/10 ("Eighty-ten-ten"). This means that "80" represents the percentage of
Loan-to-value
(LTV) for the first mortgage, the first "10" represents the percentage of LTV of the second mortgage, and the last "10" is the down payment percent the client brings to the table. Similarly, there are options for a 75/15/10.
The first mortgage The first mortgage is usually a 15-30 year fixed rate conforming loan. The second mortgage The second mortgage can either be a 15-30 year fixed interest rate loan, or it can be a Home Equity Line of Credit (HELOC).
Why a Piggyback Loan?
Piggyback loans are a great option for clients who want the benefits of staying within conforming loan limits, but who are initially unable to come up with enough funds in time to buy that dream home. They're also great for buyers who aren't interested in a jumbo loan, or paying monthly mortgage insurance. We continuously provide options to our clients so they can fulfill their dream of homeownership.
Who Can Benefit From a Piggyback Loan?
Scenario #1
A client has a 20% down payment, and they think they know the price range of the dream home they're looking for. The clients start taking tours of homes in their initial price range. They find the houses they are looking at don't have the right amenities, aren't in the right school district, don't have enough space for their family, etc. Their budget will need to increase in order to accommodate their desires. In this new price range, the client no longer has the full 20% down payment and needs some help to make up the difference; this is where a piggyback loan can help!
Scenario #2
Client #2 wants to purchase a home which has a purchase price that will push their loan amount to exceed the
conforming loan limit
, bumping them up into a "
Jumbo Loan
". The client can get a piggyback loan where the first mortgage will fund up to the conforming loan limit, the second mortgage will make up the difference, and the client brings as little as 10% down payment to the table.
Scenario #3
Client #3 wants to buy a home but they don't have a 20% down payment, and they don't want a monthly mortgage insurance (MI) payment. The buyer brings as little as 10% down while the first and second mortgages cover the rest of the purchase price. In this example, the client can pay off the second mortgage early if the funds become available from another source, such as the sale of a home, other funds coming in, etc.
Contact us or fill out the form below with any questions about piggyback loans!
Categories
Archives
Recent Posts
Getting started >
You bring the dream. We'll bring the diagram.
There's a financing solution for just about every situation.
Let's go get it

What our clients say >
I felt like I was treated like family, great communication and helping me with any questions I had.
Testimonials

Getting started >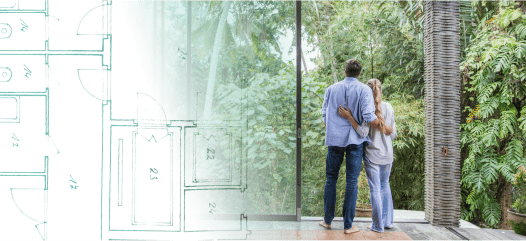 You bring the dream. We'll bring the diagram.
There's a financing solution for just about every situation.
Get started

Find an advisor >
Where does your sun shine? Find your local advisor.
Enter your city or state to see advisors near you.
Find advisor

Careers at PacRes>
We're growing. Grow with us.
Careers at PacRes reward excellence in mortgage banking.
Build a better tomorrow