< Back to News & Insights
Update: FHA Removes 10 Year Warranty On New Construction
March 15, 2019 — 3 min read
Great news for buyers and builders regarding FHA financing on newly constructed homes! The Department of Housing and Urban Development (HUD) and the Federal Housing Administration (FHA) announced the final implementation of their new guideline, which
removes the requirement for a ten-year warranty on all new construction properties
. This guideline affects FHA loans that fall under the single-family mortgage insurance handbook. For FHA, "single-family" includes owner-occupied one to four-unit properties, HUD-approved condominiums, and Manufactured homes. This announcement does not affect reverse mortgages (HECM) and multi-family guidelines, which are in a separate handbook.
What was the prior FHA policy?
Previously, FHA policy required properties under construction or existing for less than one year with a Loan-to-value (LTV) greater than 90% to have coverage under a HUD-accepted ten-year warranty. The warranty is an agreement between the borrower and a plan issuer (typically the builder), which warrants the construction and structural integrity of the property. Homes that did not have the ten-year warranty were not eligible for FHA financing unless the LTV was less than 90%. This policy severely impacted a builder's ability to market a home as being eligible for FHA financing, as most buyers using FHA financing need to use the 3.5% down payment option and obtain maximum financing with an LTV of 96.5%. If they had a 10% down payment available, they would be less likely to use FHA financing to buy the home in the first place. So if a builder wanted to market a home as being eligible for FHA, they had to be willing to obtain or provide a ten-year warranty on the construction. Similarly, this limited an FHA buyer's options when seeking a home. The whole realm of new construction was off the table unless the builder was willing to obtain or provide a ten-year warranty to meet the requirements for FHA financing. This update from HUD streamlines the home warranty requirement for newly constructed homes to qualify for FHA mortgages, giving builders
more opportunities
to market their homes for FHA financing, and buyers who need FHA financing more opportunities to consider new construction.
FHA still requires a one-year warranty
The buyer will still have to obtain a one-year warranty for all newly constructed homes, including homes built within the past year. The one-year warranty plan assures FHA that the home was built according to plan. The warranty protects the buyer against defects in equipment, material, or quality of work by the builder, subcontractor, or supplier. With the one-year warranty, the warrantor agrees to fix and pay for any defects, and restore all affected components of the home. The one-year warranty takes effect on the earlier of:
the date the title conveys to the buyer
the completion of construction
upon occupancy
The one-year warranty requirement provides a layer of reassurance for an FHA buyer. Most FHA buyers do not have extra funds to cover any construction defects that might arise after they move in.
When does this change take effect?
This guideline change is effective as of all FHA case numbers assigned on or after March 14, 2019.
Case numbers assigned before that date still fall under the prior guidelines, which required the full ten-year warranty. For additional information, our mortgage advisors are happy to talk through the changes. The full FHA Mortgagee letter is posted on HUD's website
here
.
If you have additional questions about the changes to FHA warranty requirements or any questions about home financing in general, fill out the form below or contact us today!
Categories
Archives
Recent Posts
Getting started >
You bring the dream. We'll bring the diagram.
There's a financing solution for just about every situation.
Let's go get it

What our clients say >
I felt like I was treated like family, great communication and helping me with any questions I had.
Testimonials

Getting started >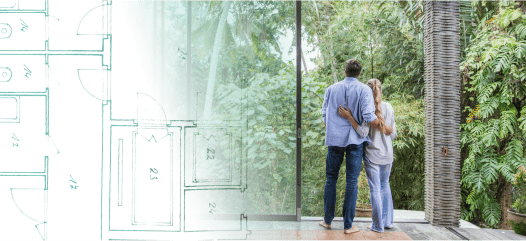 You bring the dream. We'll bring the diagram.
There's a financing solution for just about every situation.
Get started

Find an advisor >
Where does your sun shine? Find your local advisor.
Enter your city or state to see advisors near you.
Find advisor

Careers at PacRes>
We're growing. Grow with us.
Careers at PacRes reward excellence in mortgage banking.
Build a better tomorrow