< Back to News & Insights
Do's & Don'ts of Real Estate Marketing: How to Attract New Clients
Venessa Eck,
Sr. Mortgage Advisor
April 10, 2023 — 6 min read

You've got the talent, knowledge, and expertise—now, how can you use those traits to grow your business and build your brand as a go-to resource in today's real estate market?
With a little guidance, it's easy to pencil out a plan to stand out from competitors. From building on your unique skills and testimonials, to investing the time and effort necessary to create a professional online presence, these tips will help you attract new clients and build your reputation as a trusted real estate expert.
You're Unique: Focus on What Makes You Different
If a client is searching for a real estate agent, they're probably wanting someone whose personality and values match their own; that's why it's important to identify and leverage your strengths.
Here are some questions to help identify your strengths:
Why would I buy a home from myself if roles were reversed?
Which neighborhoods and real estate areas excite me the most?
How do I simplify the buying process for my clients?
What do current clients say after doing business with me?
What steps can I take to nurture a long-lasting relationship?
The more familiar you are with your strengths, the better you can vocalize why a client may want to work with you over the agent across the street. Ultimately, this lays the groundwork for a long-lasting relationship built on trust.
Once you're aware of your strengths, you may want to select a specific area to focus on that you're passionate about, whether that involves first-time buyers or experienced homeowners. If you delve deeper, you might discover that you're particularly interested in luxury properties, assisting veterans, or working with investors; while not all niches are feasible, there are countless possibilities.
Make a Routine to Stay Current on Market Insights
Your clients rely on you to help them make informed decisions about buying, selling, or investing in our ever-changing real estate market. So, while the future of where the market is headed can be unpredictable, it's crucial that you are able to provide basic insights backed by experts.
PacRes Mortgage provides a monthly newsletter with expert tips and insights to help real estate partners grow their business and stay up-to-date on industry trends. Click here to sign up.
By making it a regular part of your weekly routine to do research and stay current, you can provide clients with basic insights that will help them take confident next steps in their real estate journey.
If you're in a slow period, take advantage of the opportunity to dive deeper into the latest real estate news and trends. This will help you stay ahead of the curve and prepare a plan of action for when the market heats up.
Social Media: Set Up Business Accounts and Post Weekly
In today's digital age, one of the first places clients may try to connect with you is on social media. By creating social media business accounts, you not only enhance your credibility, but also unlock opportunities to engage with leads, run targeted ads, and increase overall engagement.
Facebook is a ubiquitous marketing tool, but an improperly set up page can give an unprofessional impression and discourage engagement.
Use these tips to ensure your Facebook page is set up for success:
Create a business page on Facebook separate from your personal page. Business pages allow you to automate postings, schedule them in advance, and boost them with ads, which you can't do with a personal page.
Fill out your page completely, including your bio, contact info, and cover photos. This makes your business appear more legitimate, makes it easier for potential clients to get in touch with you, and is your chance to quickly highlight your expertise.
Post regularly with a mix of original content and relevant industry news and info. To avoid feeling overwhelmed, start small—just posting a couple of times per week can help you establish a strong presence without adding pressure. Whether it's a community spotlight, a new chart, an inspirational quote, or a local market update, feel free to share as you see fit. Check out PacRes Mortgage's blog for mortgage- and real estate-related news.
Want something to post right away? Here are some of our most popular blogs—please feel free to share the link on your page!
Engage with your followers by responding to comments and messages quickly and respectfully. This shows that you value their input and are willing to take the time to connect with them. Try to personalize your responses, address followers by name, and respond to their specific questions or comments.
Post & Prioritize Video Content
Nowadays, while it may take extra time to produce, video content is crucial to your digital marketing plan; it's the primary way potential clients become familiar with businesses. In fact, on average, marketers who incorporate video into their strategy see revenue growth approximately 49% higher than those who do not.
Additionally, video content allows you to showcase properties in a more creative and immersive way, providing clients with a better sense of the property's layout, features, and feel. This is especially important to remember, as the housing market is highly competitive and buyers are increasingly reliant on digital platforms.
When it comes to prioritizing video content, focus on creating videos that align with your target audience. For example, if you specialize in luxury properties, you might want to create videos that highlight the unique features of each property, while an agent who specializes in first-time homebuyers might want to focus on educational videos that provide guidance and advice.
Prepare a Personalized Welcome Email Message
On average, did you know welcome emails generate four times more opens and five times more clicks than regular email marketing campaigns? That's impressive, and since it's your first impression to new leads, it's a fantastic chance to introduce yourself and develop rapport.
Use these tips to create a unique and engaging welcome email message:
When writing a welcome email, it's important to keep it brief, friendly, and personalized. In addition, try to cover the following bases:
Set clear expectations for the frequency of future communications (weekly, bi-weekly, monthly, etc.)
Encourage a specific action, such as setting up an appointment or following on social media
Personalize the email to create a sense of connection with the recipient
If it's in the budget, explore different email marketing software or tools to determine which one may work best for you. However, there are important factors to keep in mind when considering options:
Unless you're a graphic design pro, opt for email marketing software with user-friendly, drag-and-drop templates
With over 50% of email opens occurring on mobile devices, mobile optimization is a non-negotiable
Maximize your open rate by incorporating personalization features that allow you to insert subscribers' names in subject lines and body copy
For All Things Mortgage, We're Here to Help!
In today's competitive market, it's important to find ways to differentiate yourself from competitors—it's also important to work with someone you trust. Reach out today and let's work together to help hopeful homebuyers take a confident next step.


Categories
Archives
Recent Posts
Getting started >
You bring the dream. We'll bring the diagram.
There's a financing solution for just about every situation.
Let's go get it

What our clients say >
I felt like I was treated like family, great communication and helping me with any questions I had.
Testimonials

Getting started >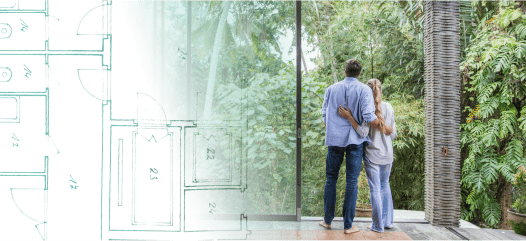 You bring the dream. We'll bring the diagram.
There's a financing solution for just about every situation.
Get started

Find an advisor >
Where does your sun shine? Find your local advisor.
Enter your city or state to see advisors near you.
Find advisor

Careers at PacRes>
We're growing. Grow with us.
Careers at PacRes reward excellence in mortgage banking.
Build a better tomorrow