< Back to News & Insights
The Benefits of Government-Insured Home Loans
November 16, 2018 — 3 min read
There are a wide variety of loan options available so it can be difficult to know the ins and outs of every type. In the mortgage industry, there is a clear distinction between two different groups of home loans: conventional loans and government-insured (also known as government-backed) loans. As the name says, government-insured loans are backed by the federal government. This guarantees repayment to the bank should a borrower default on the mortgage. Conventional loans do not have the government's backing, so they usually come with stricter requirements.
The Three Types of Government-Backed Loans
FHA: A lender must have approval from the Federal Housing Authority (FHA) to offer FHA loans. The credit and down payment requirements for an FHA-backed mortgage are more forgiving than for conventional loans. In fact, FHA loans only require a 3.5% down payment making them ideal for first-time homebuyers.
VA: The U.S. Department of Veterans Affairs backs VA loans and they are available to all active-duty military, reservists, and veterans. VA loans require no down payment, no private mortgage insurance, and flexibility on credit scores.
USDA*: These types of loans are perfect for smaller, rural, or suburban homes. There are certain requirements that a neighborhood has to meet to be considered eligible, but USDA loans are more flexible on interest rates and down payments. Most USDA loans have no actual down payment requirements. Typically the only upfront payment is for closing costs and prepaid expenses. In fact, the seller can also pay up to 6% of the closing costs and prepaids, so it's fairly common for USDA borrowers to need very little cash at closing.
The Benefits
It's Easier to Qualify:
Whether it's a lack of a down payment, or less-than-stellar credit, many potential homebuyers just don't have the resources to get a conventional home loan. Lenders and banks consider this group of borrowers riskier to loan to because they may not have the resources to pay off the loan. A government-backed loan helps to remove the risk of default because the government insures the loan. You can see how government-insured loans open up the possibility of homeownership to those with higher
debt-to-income
(DTI) ratios and lower credit scores.
Low and No Down Payment Options:
USDA and VA loans do not require any down payment, and FHA loans require just 3.5% down. Down payments are a way of proving you can pay back a loan by putting in money upfront. Loans with low or no down payment requirements are backed by the government to ensure repayment. Not all
low down payment
loans are government-backed, but all loan options backed by the government come with low down payment requirements.
Credit Score Leniency:
A conventional loan typically requires a credit score of 620 or more. FHA, VA, and USDA loans are available for prospective homebuyers with lower credit scores.
Minimum FICO Credit Score Requirements:
Conventional: 620
FHA: 580
VA: 620
USDA: 600
Think you may qualify for a government-insured loan?
Fill out the form below for more information or contact us! We can help you reach your homeownership goals!
*Some state and county maximum loan amount restrictions may apply.
Categories
Archives
Recent Posts
Getting started >
You bring the dream. We'll bring the diagram.
There's a financing solution for just about every situation.
Let's go get it

What our clients say >
I felt like I was treated like family, great communication and helping me with any questions I had.
Testimonials

Getting started >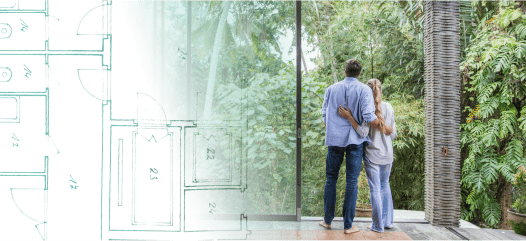 You bring the dream. We'll bring the diagram.
There's a financing solution for just about every situation.
Get started

Find an advisor >
Where does your sun shine? Find your local advisor.
Enter your city or state to see advisors near you.
Find advisor

Careers at PacRes>
We're growing. Grow with us.
Careers at PacRes reward excellence in mortgage banking.
Build a better tomorrow